5 DAYS
SIMIEN MOUNTAINS

TREKKING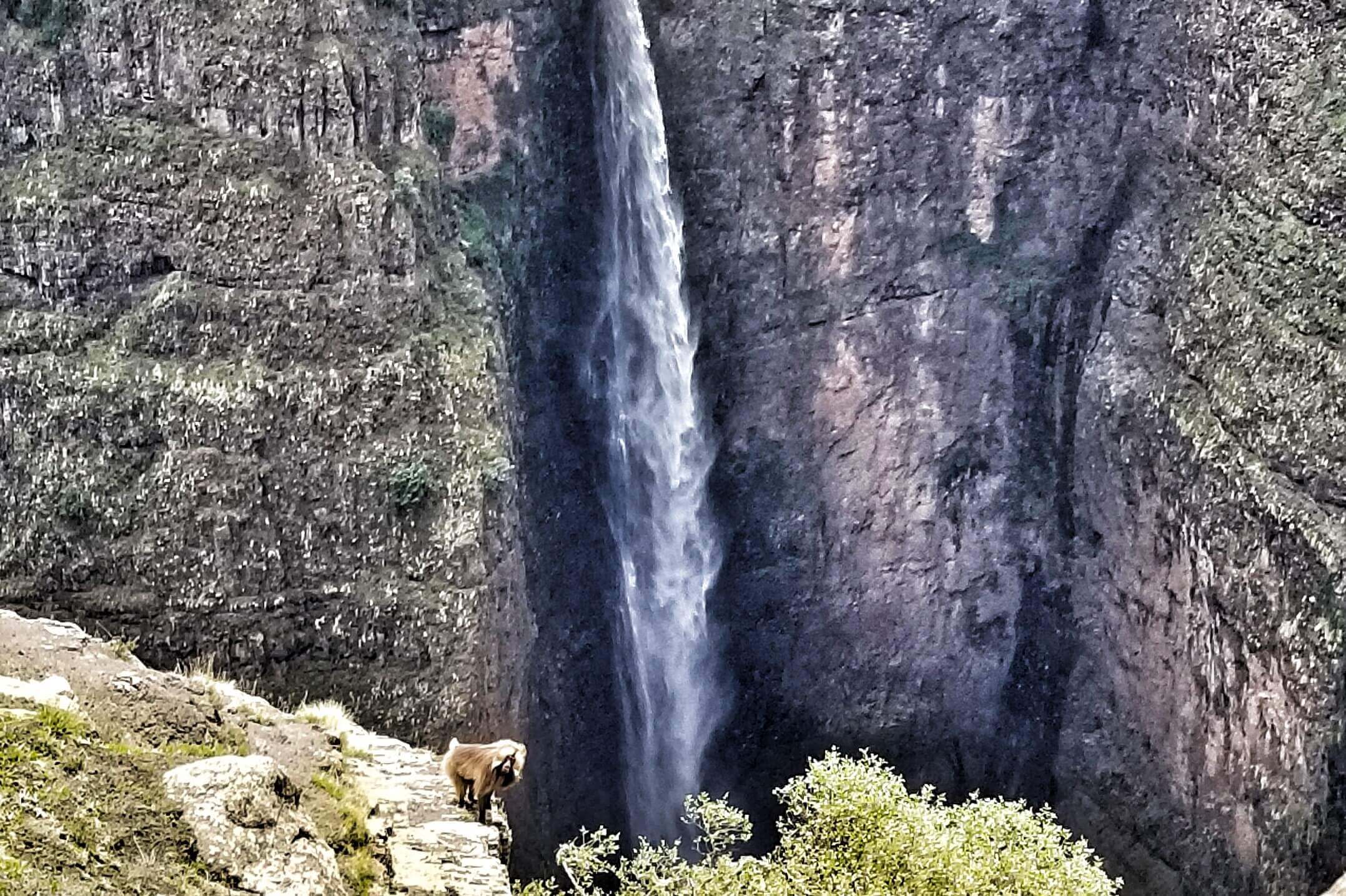 Tour code: IETT-021
5 days tour
Tour guide
Transport: Land
---
Simien mountains trekking
---
Detailed
timeline

for the Tour
Fly to Gondar from Addis
Fly from Addis to Gondar and drive to Simien Mountain National Park via Debark. Here, you trek the surrounding escarpment and viewpoints of Sankaber thereby acclimatization yourselves to the coming trekking. Overnight: Camping at Sankaber.

Trek from Sankaber via Jinbar Falls
Trek from Sankaber via Jinbar Falls and Geech village to Geech. The endemic Galada Baboon (the bleeding heart baboon) is abundant both in Sankaber as well as Geech. Overnight: Camping at Geech.

Trek from Geech via Kedadit
Trek from Geech via Kedadit, Saha Gorge, the spectacular viewpoints of Imet gogo (3926m) and Inatiye to Chenek. In this area you will be able to visit unique flora which includes, the Giant Lobelia (Lobelia rynchopatelum), St. John's Wort (Hypericum revolutum), Giant heath (Erica arborea), Red-hot pokers or torch lilies (the Kniphofia), Everlasting flowers (Helichrysum), Sodom's Apple (Solannum indicum), the ivory colored Abyssinian Wild Rose (Rosa Abyssinica), Koso (Hagenia abyssinica), geranium, alchemilla etc. Overnight: Camping at Chenek.

Trek half way to Bwahit
In the morning, trek half way to Bwahit (4430m) to visit the elegant endemic Walia Ibex in the abysses and craggy ledges of the Simien Mountains. Then, drive back to Gondar. En route, you visit Falasha village (Black Jews) near Gondar. Optional enjoy the morning exploring the camp site and the surrounding. Chenek is the best spot in order to observe the endemic Walia Ibex. Then, drive back for Gondar around lunch time, on the way visit the Ethiopian Jewish village known as Felasha village. Overnight: in Gondar.

Sightseeing of the Gondar
Explore the sites of Gondar, including a visit to the Royal Enclosure, with six castles and several other buildings. Additionally, visit Fasilidas's Pool, still used for Timket celebrations today, Debre Birhan Selassie church, with the most famous ceiling in Ethiopia. Transfer to Gondar Airport for the flight back to Addis Ababa. End of Tour!
---
---