7 DAYS
BALE MOUNTAINS

TREKKING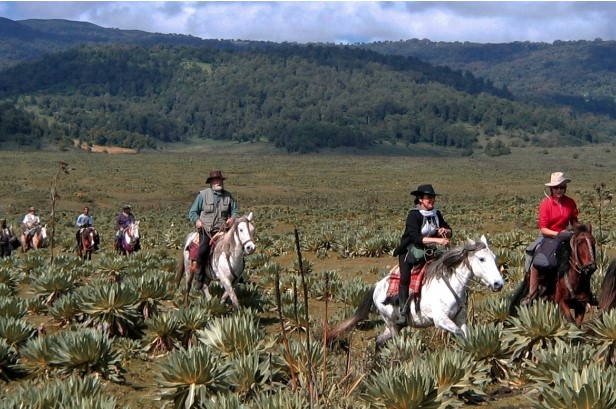 Tour code: IETT-021
7 days tour
Tour guide
Transport: Air and Land
---
---
Detailed
timeline

for the Tour
Depart south from Addis Ababa to Dinsho, which is where the headquarters of the Bale Mountains National Park is located. Here we will organize the trekking for the next day. Overnight in Dinsho.

Depart from Dinsho through the Web Valley toward Finch Abera Waterfall, located where the Web and Wolla Rivers meet. Afterwards, continue to Mararo for overnight camping.

Continue trekking, following the Wasema River through the valley. On the way, stop and visit a local mineral spring. Afterwards, continue to the campsite beneath the peak of Mt. Batu.

Begin the ascent to the Sanetti Plateau, climbing Mt. Batu on the way. Continue to the Tegona Valley for the Gabra Guracha Lake, where you will spend the night.

Today you will explore the Sanetti Plateau, a great place to see the endemic Ethiopian wolf. You will also visit the Crane Lakes. A final ascent will be made to the top of Tullu Deemtu, offering spectacular views of the surrounding areas. In the afternoon, you will be met by your vehicle and taken to Goba for overnight.

Early in the morning, depart from Goba to the Sof Omar caves. The most famous spot of the caves is the Chamber of Columns, with limestone pillars up to 20m high. From the entrance, you will follow a trail through several other chambers; Web River, which snakes through the cave, seven times. The birdlife in the area is very abundant. Afterwards, continue to Dinsho or Dodola for overnight.

Today you will return to Addis Ababa. On the way, visit the Abiatta-Shala National Park. Lake Shala is a very deep crater lake (over 260 meters deep!) and Lake Abiatta is a soda lake, which attracts thousands of flamingos. After the visit, continue back to Addis. In the evening, farewell party with cultural dinner and traditional special buffet and local drinks to experience Ethiopia's cultural meals and drinks. After farewell party transfer to airport for international departure. End of Tour.
---
---